Gothic Stainless Steel Skull Pendant Necklace With Red Cubic Zirconia Eyes
[Brand] Vnox
[Model Number] PN-554
[Color ] Silver/Black Color
[Material] Stainless Steel
[Unit Price ] 1 pieceFEATURE:
Rock Punk Skull Men Necklace .
Stainless Steel Material, Not allergic.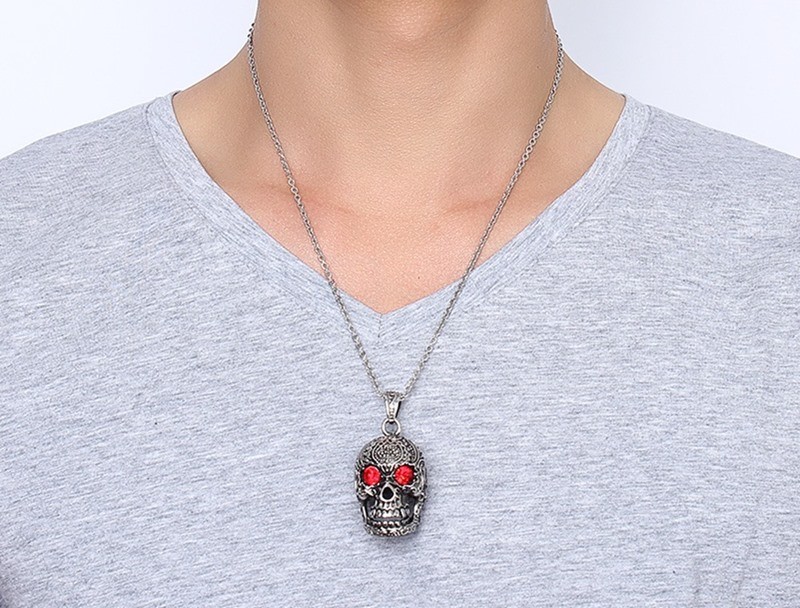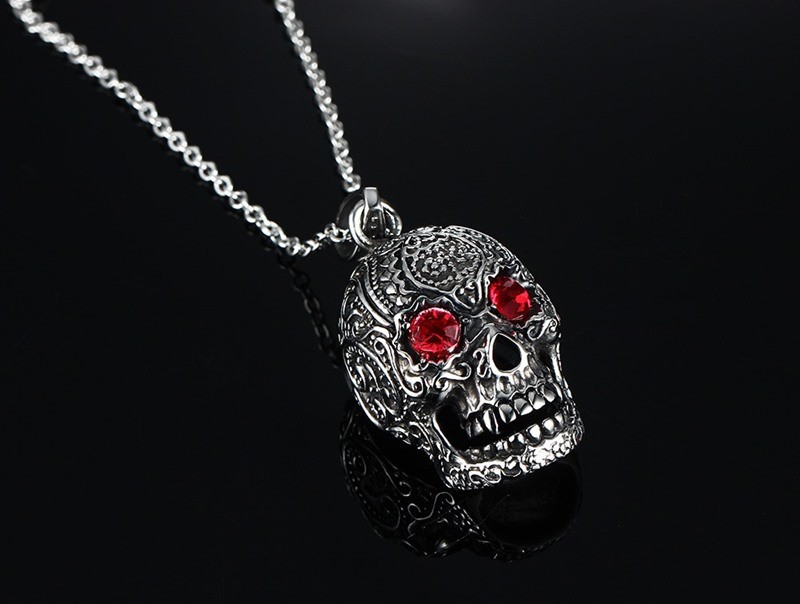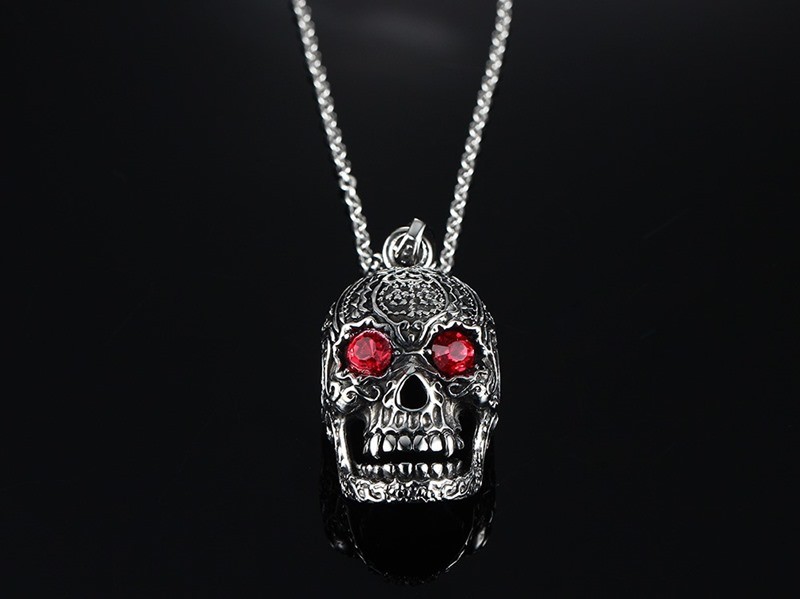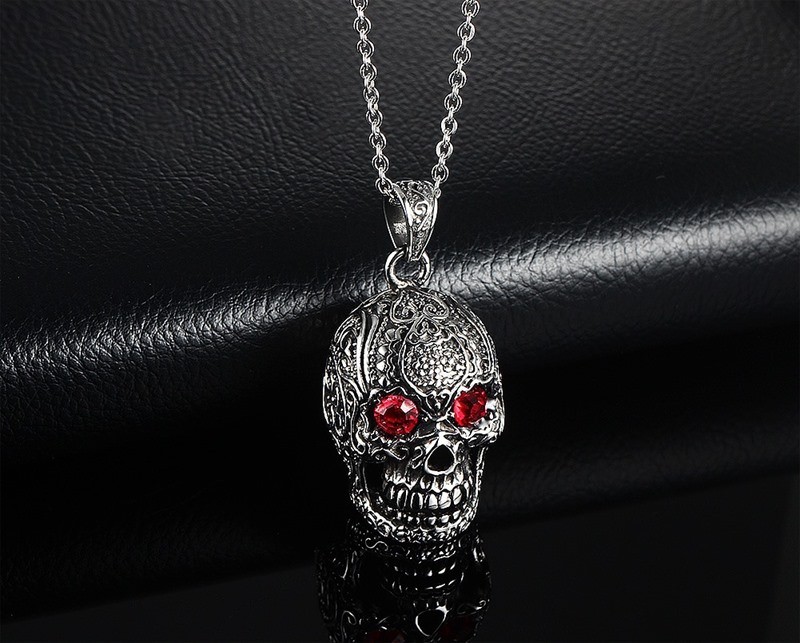 Nothing highlights your gothic outfit like the sparkle of a beautiful stainless steel skull pendant. But did you know you can easily shine it up using just a few common household products? It's really a very simple technique that doesn't require much of your time and attention. There are several different ways that you can clean your skull pendant. They include; vinegar, ammonia, toothpaste, anti-acids, jewelry polishing cloth or even boiling your jewelry. All of these are effective methods, but it depends on what exactly you are trying to clean and just how tarnished your pieces are.
The easiest way to clean your stainless steel skull pendant is by using natural baking soda. Things that are primarily steel are great to clean with baking soda. This is due to the fact that it's very quick, easy and it's all natural. To clean your steel skull jewelry, you're going to just gather a few regular items that you probably have in your kitchen. You'll need;
Baking Soda
Boiling water
Aluminium Foil
Pyrex baking dish
Toothbrush
It's highly recommended to get yourself a piece of aluminum foil. This is what causes the reaction that will clean your jewelry when combined with baking soda. I love to use the pyrex type baking dishes because they're glass and can handle the heat of the boiling water. You'll need to use a nice soft bristled cleaning toothbrush. I prefer children's toothbrushes because they're usually very soft bristled. The only thing I'll caution you on is to ensure that your toothbrush is really clean.
To Get Started
To get started is quite simple. Take your aluminum foil and lie it on your baking dish. Now that you have your baking dish lined with foil and you have your steel skull pendants laid out, You're going to take your baking soda and pour it on top of your pendants. Sprinkle it right on top and make sure that you get pretty good coverage, probably about a tablespoon, or tablespoon and a half. Ensure that all your jewelry pieces are well covered with baking soda. At that point, you're going to take your hot water and pour it right on top. You need to put just enough water to cover the jewelry. Make sure that everything is fully covered. This will create a little science experiment. All of the baking soda will start to fizz up and cause little bubbles.
What that is doing is that it's getting into all those tarnishes inside your skull pendants and really polishing them well. While you still have them in the mix, take your brush and gently brush them a little. Make sure to get that backing soda and get into each of the pieces. It happens almost instantly. The hotter the water and the more the baking soda you use the quicker it will happen. Once you're done with the pieces, take them to your sink and rinse them well. Ensure that you get all of the baking soda off of the pieces. After you're done take them and put them on a natural paper towel and you let them dry. Once they are dry you can take a soft cotton and wipe the piece down one more time.
Conclusion
There are other skull pendants with big open links in them and getting inside those links when they tarnish can be very difficult sometimes. What I love about baking soda is because of the reaction it causes. It gets in there really well and will clean those things that are very hard to do with a polishing cloth.